2016 Artcycletx Events
VET sells an eclectic mix of materials for art projects as well as handcrafted art and gift items made from found objects in her online shop, The Artcycle Club Store.
March 8, 2016
The Dallas artist named VET has added a fourth R to the "reduce, reuse, recycle" motto: re-invent.
In her Deep Ellum studio, she creates one-of-a-kind pieces from discarded items such as books, dolls, paper mats, purses and book markers.
Since launching her
Found Object Studio
in 2001, she has branched out to encourage others to recycle by offering nontoxic found materials for sale at her online shop,
the Artcycle Club Store
. Here she sells surplus items at low cost that otherwise would have gone to the landfill – used golf balls, paper beads, gourd tops, corks, coated wire, CD cases, microfiche, wood slices and rubber casters – which can all be used for art projects.
Dallas artist VET, courtesy of LochwoodLibraryFriends.org
But before you check out her virtual shop, you might be scratching your head about her name, VET. Yes, it is her full legal name.
"When I decided to become a professional artist, I wanted a name that was easy for others to pronounce and remember. VET was my childhood nickname and it seemed like a perfect fit for an artist, especially since it was only one name."
The native Dallasite received her Bachelor of Arts and Performance at the University of Texas at Dallas and has been promoting recycling in her teaching and artwork for more than 20 years.
"I think I've always recycled as an artist because I didn't have a lot of money to buy new stuff."
And though she started out dumpster diving, now the stuff "finds her" she said. Keeping materials moving is the challenge.
Book installation by VET. Courtesy of the artist.
"At one point I had five storage areas and it got to where I wasn't recycling I was hoarding," she joked.
For her latest project, it was friends she collected for the
Friends of Fiber exhibition
installed last month at the Jaycee Center for the Arts in Irving. The exhibit, up until March 25, features materials that have been deconstructed, manipulated and repurposed, she said.
The exhibition came about because of her membership in the Irving Art Association.
"I had an opportunity to have an exhibit at the Jaycee Center and I wanted an exhibit that involved fiber and recycling. So I invited a few fiber artists to join me, which became the Friends of Fiber Exhibit, featuring Brenda Klein, Dee Merrell, Heather Pregger, Debbie Snider, Beth Swider and myself as curator."
For the exhibit's 20-foot Tight Rope piece, VET put out an open call to other artists to participate. The result is a large string piece created collaboratively by Judy Blackwell, Sheila Cunningham, Patsy Davila, Caren Jandro, Brenda McKinney, Yvonne Perez, Malachi Rose, Beth Swider, Sherrie Tootle, Elisabeth Schalij, Yaro Sutton, Yusef Sutton and Kate Wickham.
The Tight Rope installation is a collaborative piece by VET and friends now on display at the Jaycee Center for the Arts in Irving until March 25​. Courtesy of VET.
"The Tight Rope Installation is a collection of threads, yarn, fabric stripes and ribbon that have been woven into designs and patterns. The various layers are secured by a series of nails placed in defined or random shapes. Each artist determined the size and intricacy of their design. There are underlying cords and repeated colors that unify the overall distribution of fiber."
Meanwhile, VET will continue to artfully weave her environmental message into other initiatives like her online Artcycle Makers Club, which features a new DIY art project every other month, along with instructions and how-to video link.
Some of the items sold at The Artcycle Club Store. Courtesy of the artist.
"I teach people what they can do with the materials," she said. "So they can get past the pipe cleaners and toilet paper roll projects."
---
Author
Rita Cook
Rita Cook is an Arlington-based award-winning journalist who writes or has written for the Dallas Morning News, Focus Daily News, Waxahachie Daily Light, Dreamscapes Travel Magazine, Porthole, Core Media, Fort Worth Star Telegram and many other publications in Los Angeles, Dallas and Chicago. With five books published, her latest release is "A Brief History of Fort Worth" published by History Press. Contact her at rcook13@earthlink.net.
Tack it on your calendar!
"TIGHT ROPE INSTALLATION"
Saturday, February 27, 2016




1 - 4 pm
Come join us for some creative fun! Artist,
VET
, will be installing
Tight Rope - A String Art Installation
(approx. 20 ft long)

at the Jaycee Center for the Arts, 1975 Puritan Drive, Irving, TX 75061
.
Bring a hammer, a box of nails
(1 1/2"-5" common bright)
and recyclable yarn/string/ribbon or cord. Each participant will be given the freedom to nail and string a section of the wall, in any direction.
String art for Tight Rope is done by wrapping thread, yarn, and cord or embroidery floss around nails. The fibers can be applied in a defined pattern or totally random format. Designs
can can also be woven in and out producing several layers of fibers.
Tight Rope
progress will be documented and posted on-line. Participants will be listed and acknowledged during opening reception. So come on out and "walk the tight rope", encourage others or just observe the phenomena. Don't miss being a part of this historical Texas-size String Art Installation. For further info contact VET, artcycletx@gmail.com, 469-300-1550.
FRIENDS of FIBER EXHIBITION Opens Feb 28
PAINT IT! DRAW IT! MAKE IT!
It's time to get started.
Awaken the sleeping artist inside you. Treat yourself to an exciting adventure of self-expression while having lots of fun. Select from a variety of art forms and be amazed at how easy creating art can be. Join us now. Image the possibilities.
OIL AND ACRYLIC PAINTING CLASSES
DRAWING CLASSES
POLYMER CLAY BASICS

* * *

Hi Everyone,

I am working in my studio sorting, stacking and prepping for the new year. Lots of exciting things happening in 2016. Watch for online opportunities, crafting ideas and exhibits.

2-DAY GIVEAWAY
Sunday Dec 27AND Wednesday, Dec 30, 2015 Noon - 4p.

FREE 4 ALL Giveaway,
FREE Stuff! Everything Wood and Glass,

Found Objects Studio, 3309 Elm Street #2W5, Dallas, TX 75226, Continental Gin Bldg. Call or text message center upon arrival 469-300-1550 for admission to the bldg. We will escort you to the studio.
Free – Wooden dowels, knobs, clothes pins, boxes, blocks, laminate chips, golf tees, cubes, small bamboo sticks, buttons, wooden balls, die cut, cut scrap, frames, sticks, hearts, beads, spools, twigs, more…Glass jars, bottles, glass beads, eye glasses, frame glass, tumbled glass, drinking glasses, glass plates and more…

FREE Over stock items
***Plastic video boxes, books, magazines, posters.

See you at the work table...




VET




Watch for more details on the launching of ArtcycletxClub:



* On-line Kit Club




*On-line Doll Club

*On-line Crafting Ideas

* On-line Instruction Classes




*More Giveaways

Inquires

:

artcycletx@gmail.com

469-300-1550
**************************************************************
B.E.A.T.S.
B
everages
E
ntertainment
A
rts
T
aste
S
ocialize
Saturdays and Sundays 11 am - 3 pm
October 24-25 Encaustic with Found Objects - Demo: Incising wax and layered found objects.
November 21-22 Fabric, Fiber & Found Objects - Demo: Needle art using beads & found objects.
December 19-20 – Found Object Ornaments - Demo: Holiday ornaments created from found objects.
IRVING / LAS COLINAS
1001 W Royal Ln, Irving, TX 75039
(972) 373-8900 | NYLOHotels.com/LasColinas
@ T
Drawing Class -
The Secret of Light
October 13-Dec 8 7-9 pm
Brookhaven College- RLT Campus
Join artist VET to improve your observation skills and translate what you see onto paper. Regardless of skill level, anyone can learn fundamental drawing techniques to enhance their creative capabilities. This course, for beginners as well as those who are more advanced, takes a look at drawing through a series of related steps and diverse techniques. Register on-line or on campus. 972-860-4600.
https://www.brookhavencollege.edu/asp/course-schedules/non-credit/arts_academy.aspx#drawing_and_painting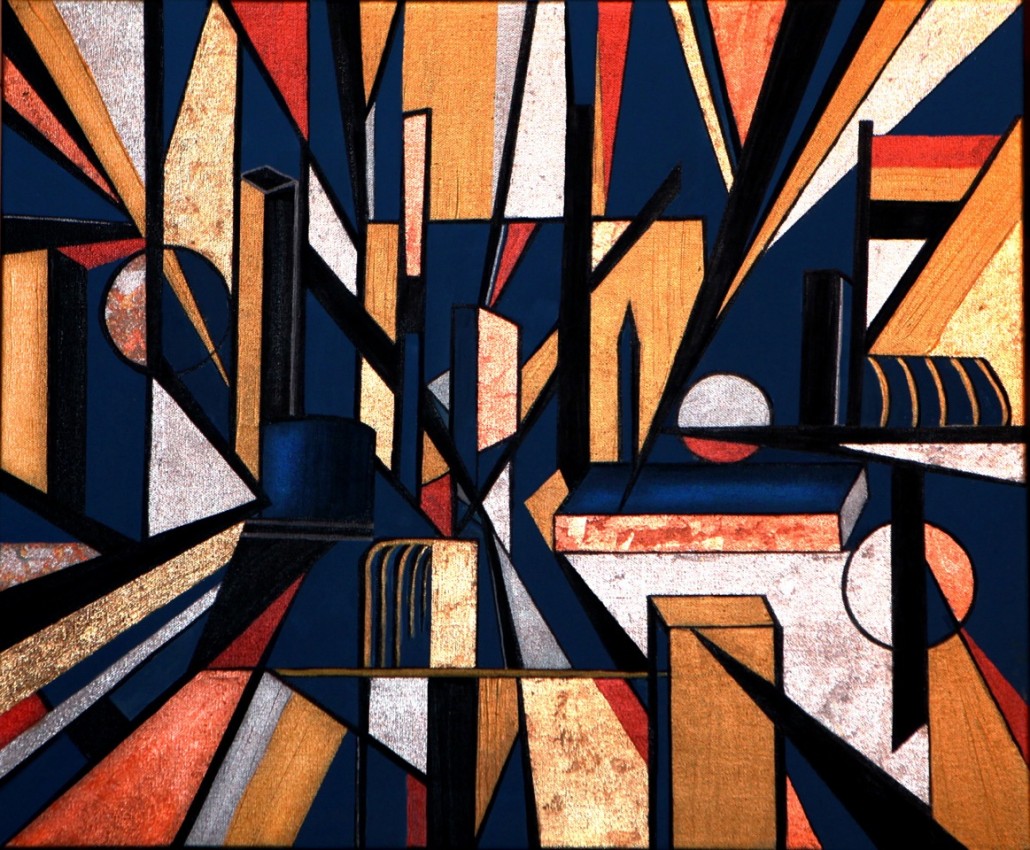 The following artists are selected for the Biennial:
Gisseline Amiuny | Caracas, Venezuela
Roger Bensasson | France
Lorenzo Bocca | Italy
Lisa Cardenas | Dallas
Kevin Carpenter | Dallas
Conan Chadburne | San Antonio
Elvira Daeter | The Netherlands
Selena Dixon | Dallas
Oscar Duran | Dallas
Ryan Goolsby | Dallas
Carter Herrington | Dallas
Shakil Akran Khan | Ontario, Canada
KeLaine Kvale | Dallas
Lori Laberge | North Carolina
Susan Lecky | Dallas
Layla Luna | Ft. Worth
Sherri Mignonne | Dallas
Nicola Olic | Dallas
Ricardo Paniagua | Dallas
Paul Pena | Rowlett
Richard Plumly | San Antonio
Jeff Robinson | Dallas
Maria Santiago | Virginia
Diana Shaffer | Dallas
Yvette Kaiser Smith | Chicago, Ill.
Juergen Strunck | Southlake
Paul Tassone | McKinney
Michael Tichansky | Dallas
Vet | Dallas
Para Winningham | Portland, Oregon
Colin Wright | Devon, England
http://www.geometricmadimuseum.org/the-finalists-are-chosen-for-biennial-2015/

Artist: VET
Photo: Sheila Cunningham

Upcoming Workshops:
*Fabric Fusion
*Mosaics - Bits and Pieces
*No-Sew Wearable Art
*Introduction to Encaustics
*Art Clinic
*Encaustic-Paper Dipped/Dyed
*Encaustic and the Magic Iron
*Encaustic Lost and Found Objects
*Advanced Encaustic with Mixed Media
Inquires:artcycletx@gmail.com
469-300-1550

Paper and/or Plastic

SUNDAY, MARCH 29




FREE 4 ALL Giveaway, Sun -

July 27

,

Noon-4p




Everything PAPER OR PLASTIC




Found Objects Studio, 3309 Elm Street #2W5

Dallas, TX 75226, Continental Gin Bldg.

Call or text message center upon arrival

469-300-1550

for admission to the bldg.

We will escort you to the studio.




Free Stuff ! While supplies last.

Lined, unlined, construction, die cut, newspaper, rice paper, printed, strips, beads, card board, note cards, mat board, confetti, envelopes, scrapbook,

painted, game boards, tinted, handmade, sampler, envelopes, boxes and more…

Plastic - Containers, bags, lids, tops, caps, dice, blocks, sheets, toys, game pieces, spools, miniatures, cups, boards, signs, straws, sheets, folders, pens, lettering, hoses, tubes, tape, cables, chips & more…

and more...




***FREE - Stackable Plastic boxes!




***FREE - Books !




***FREE - Magazines!

Don't forget to visit the .50 cent table loaded

with Found Objects.




Artwork: VET, Buds, Encaustic/paper

2013 ARTCYCLETX Calendar
As the last few days of this year slip into a fading memory, I plan to dedicate the coming year to taking my own advice. Having had the honor of being in a leadership roll, I have had the opportunity to tell others what to do, when to do it and how to do it. So now it is my turn to "walk the walk" and do as I told others. (at least when it come to my art world. This by no means is a new years resolution. I firmly believe MY new year does not start until my birthday (in April), since that is when I arrived on this planet. Anyway...one of my least favorite things to do is write an Artist Statement. Upon talking with other artists, I found I am not alone. They all admitted it was important, but still annoyed that it had to be done. So I wrote the following article to bring clarity and hopefully simply the process:
The act of creating art gives me such pleasure, fulfillment and a sense of validation that satisfies my creative nature. When I am in the "zone", all thoughts of time, space and "what's for dinner?" are pushed to the outer reaches of my human existence. I've reached that Zen moment where there is a perfect balance between technique and intuition, which results in an artistic inner revelation of creative self-awareness.
OK, fast-forward to the real world of critics, novices, non-artists, professional artists, collectors, friends, family and the curious public.

The reoccurring question is always, "What were you thinking when you made this?" This is where the Artist Statement plays a pivotal role in "explaining" the artist's vision.

The Artist Statement bridges the gap between the artist and the viewing audience.

Remember you are sharing your art with people that bring their own ideas and interpretations of world. Everyone will not "get" your artwork. Do not assume everyone knows who you are, what you think, how you process or why you made this work. Even your closest friends and family will gain some insight about you, "the artist", by reading your statement.
You should always consider your audience. Each location will require a different type of statement.

Where you show your artwork will dictate your audience.

A gallery will require a different type of statement than a non- art venue.

It should be descriptive, interesting and written in words easily understood by the casual observer. This is not the time to give step-by-step instructions, a shopping list of ingredients, or show how technically savvy you are. If you already have a statement written from a previous show, review it and then re-write it. One size does not fit all.

Have someone else read it before you go public.
In high traffic areas, the Artist Statement should be posted on the wall near the artwork.

In slower intimate areas, a notebook/portfolio near the guest book, business cards or other handouts will be sufficient.
The added benefit to writing an Artist Statement is that it helps to sell your artwork. Collectors take pride in understanding and repeating the proper interpretation of your art. It allows them to be the authority, as well as, an advocate for you to potential buyers.
Still not convinced? The next time you attend an art exhibition and there is no Artist Statement, resist the urge to say "WHAT were they thinking?
See you at the work table
FREE 4 ALL - Bottle, Baubles & Beads
Sunday, November 24 Noon- 4pm Everything glass, big, miniature, average, round, flat, square, clear, tinted, semi-precious, clay, seed, polymer, pony, plastic, metal,

wood, paper, shell, rock, tubular, shiny, matte, smooth, rough… explore the textures! Lots of other cool FREE stuff while supplies last...

Found Objects Studio, 3309 Elm Street #2W5, Dallas, TX 75226, Continental Gin Bldg. Call or text message center upon arrival 469-300-1550 for admission to the bldg. VET will escort you to the studio.
Don't forget the .50 table & Holiday Rack.
Upcoming Workshops:
Contact
artcycletx@gmail.com
or 469-300-1550
Altered Art
Art Clinic
Encaustic
Fiber Arts
Beading
Business of Art
Basic Needle Art/Sewing
Studio 1 on 1 (private lessons)
Continental Gin Bldg Open Studio (April and November)

FREE 4 All - GIVEAWAY